Introduction
A health promotion plan is vital for facilitating community wellness through healthy practices. This promotion plan is tailored to Columbian parents, teenagers, and school representatives. The main goal of this plan is to educate the audience on practical strategies that can minimize teenage pregnancies, which have been a significant social challenge for many years. The health promotion plan aligns with the leading health indicators (LHIs) outlined in the Healthy People 2030 objectives through interactive education sessions. This plan indicates how the education plan may be improved to facilitate attaining the intended health improvement goals regarding teenage pregnancies in Columbia.
Teenage Pregnancies Health Promotion Plan
Education is vital for community enlightenment and alleviating most of society's health challenges. According to Nutbeam (2019), the cornerstones of current health promotion are equitable access to high-quality health teaching and life-long learning. In this case, it is essential to note that teenagers aged 13-19 years are often trapped in early and unplanned pregnancies that signal the start of a trail of social and economic problems. If these teenagers and their parents and educators are educated on the dangers and preventive measures of teenage pregnancies, significant changes may be realized.
Health policies are effective measures through which the government and relevant institutions evaluate the impact of the implemented programs in achieving the desired goals. Mueller et al. (2017) comment that sex education policies among teenagers in the U.S. effectively reduced teenage pregnancy rates by up to 64% from 1991 to 2015. Over the years, through public programs and the media, society has continued to enlighten teenagers on healthy life choices to guarantee them a future away from the negative consequences of early pregnancies.
Maternal deaths result from poor medical assistance given to mothers or the inability of pregnant women to visit clinical facilities. Increased access to clinical services for the youth is another program that has effectively contributed to the Healthy People 2030 goal of reducing maternal deaths among teenagers (Brizuela & Tunçalp, 2017). The education program presented herein aims to enforce access to sex education and clinical care among adolescents, thereby reducing teenage pregnancies and associated complications outlined in the LHI of maternal death reduction ("Healthy People 2030 | health.gov", 2022). It also contributes to social justice by enabling equitable access to medical assistance.
Education Session Outcomes
An effective education session facilitates the audience's grasp of presented information and promotes implementation. The learning session is structured so that parents, educators, and teenagers can all relate to the information according to their different levels of perception. First, current data on teenage pregnancies shows that Columbia is among the states with the highest rate (47 out of 1000) of pregnancies among youths aged 15-19 years in the U.S (Elflein, 2021). This information is vital for facilitating awareness among all stakeholders of the seriousness and urgency of addressing teenage pregnancy. Starting off the session with this information will help each individual evaluate their roles in alleviating the problems affecting teenagers, society, and the entire Columbia district due to teenage pregnancy and mortality. In fig. 1 below, Elflein (2021) shows that if this issue is not addressed, Columbian development may be slowed down as it tops the list of teenage pregnancy rates. Each member of society needs to play their part effectively.
Self-awareness is among the most profitable attributes concerning community health promotion. Educating teenagers on sexual health and availing the help and resources needed to make sound decisions on sexuality helps them become more conscious of themselves, enabling them to avoid early pregnancies. This outcome is so vital that parents and educators need to be taught how to handle teenagers to motivate positive behavior. Nutbeam (2019) notes that health promotion needs to be revisited to shift the attention from condemning youths for unhealthy sexual habits to understanding their predicament and helping them to overcome the prevailing conditions. This education session encourages teenage-parent interaction so that complicated questions can be addressed, contributing to healthy lives for both parent and teenager, which is one of the LHIs in the Healthy People 2030 goals.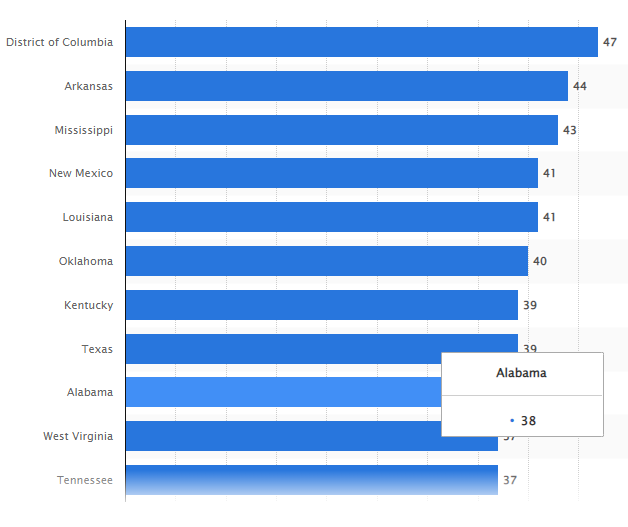 The third outcome of this session entails the youth's access to education. Depression is one of the effects of teenage pregnancy, which hampers the youths' ability to get a high-quality education. Raising the percentage of adolescents with depression who access treatment is one of the key LHIs associated with this health promotion plan. This outcome is expected to contribute to Healthy People 2030's goal of increasing the number of teenagers who graduate with a Diploma 4 years after completing the 9th grade ("Healthy People 2030 | health.gov", 2022). Educating the youth on the detrimental effects of early pregnancies will orientate them towards education, motivating them to seek medical assistance for depression rather than falling victim to teenage pregnancies and the associated complications.
Changes to the Education Session and Recommendations for Better Outcomes
The effectiveness of the education session lies in its ability to enable the attainment of set health goals. In this case, one of the changes would be dividing the audience into three groups based on their level of education and age. This would enable the different groups to grasp content specifically tailored to their needs and facilitate interactive learning. Keeping the youths away from their parents in the education session would give them more freedom to ask difficult questions and express their views.
This change will positively impact future outcomes in relation to reduced maternal deaths, access to clinical care, and increased access to education. When teenagers are free to seek clarification, as explained above, they are likely to develop positive perceptions of themselves and gain more confidence to approach challenges and make sound decisions (Mueller et al., 2017). In line with Healthy People 2030 objectives, this change will contribute to improved health outcomes for both mother and child and minimize the complications associated with early pregnancies. To better align the session with the specific LHIs described herein, the session may be structured to include health educators and human psychologists to offer expert advice. When teenagers, parents, and educators interact with specialists in teenage issues, they would be more assured of excellent results.
Conclusion
In conclusion, the health promotion plan aims to educate three main stakeholder groups on effective ways of reducing teenage pregnancies. This outcome is related to the Healthy People 2030 goals of minimizing maternal deaths, increasing the number of graduate students, and increasing access to mental health services for teenagers with depression. To improve the session's effectiveness, separating the audience into groups with similar traits would be essential to improve interaction and facilitate the implementation of concepts discussed.
References
Brizuela, V., & Tunçalp, Ö. (2017). Global initiatives in maternal and newborn health. Obstetric Medicine, 10(1), 21–25. Web.
Elflein, J. (2021). Top U.S. states based on teenage pregnancy rate 2017. Statista. Web.
Healthy People 2030 | health.gov. (2022). Web.
Mueller, T., Tevendale, H. D., Fuller, T. R., House, L. D., Romero, L. M., Brittain, A., & Varanasi, B. (2017). Teen Pregnancy Prevention: Implementation of a Multicomponent, Community-Wide Approach. The Journal of Adolescent Health: Official Publication of the Society for Adolescent Medicine, 60(3S), S9–S17. Web.
Nutbeam, D. (2019). Health education and health promotion revisited. Health Education Journal, 78(6), 705–709. Web.